Welcome to MINAMI®
Home to sustainable, highly concentrated Omega-3 supplements for the whole family. We believe that establishing a healthy Omega-3/6 ratio is one of the most important things you can do to keep your brain and body healthy. It is also important to make sure the type of Omega-3 you are consuming is pure and free from fillers and saturated fats.
At MINAMI®, we pride ourselves on striving for the smallest possible environmental footprint whilst offering one of the highest-concentrated Omega-3s, so you can be confident you are getting all the good stuff.
What is MyOmega?
MyOmega is designed to provide you with a personalised omega-3 recommendation based on a Prenatal or Postnatal DHA Test.​ Simply, you can order the test, receive the results and adapt your omega-3 levels from the comfort of your own home.
Find out more
Start testing your omega-3 DHA levels now: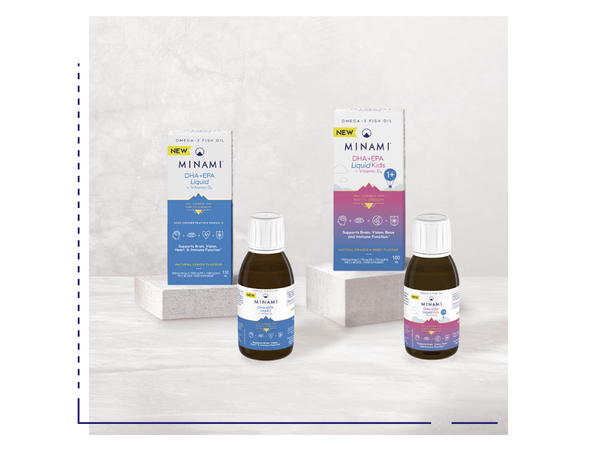 Everything You Need to Know About Liquid Omega-3
Simply, liquid omega-3 is omega-3 in a liquid form over the standard softgel. The advantage of liquid omega-3 is that it allows you to get all the benefits of a high-strength fish oil without swallowing a softgel which can be challenging for some, including the elderly and children.
Read Now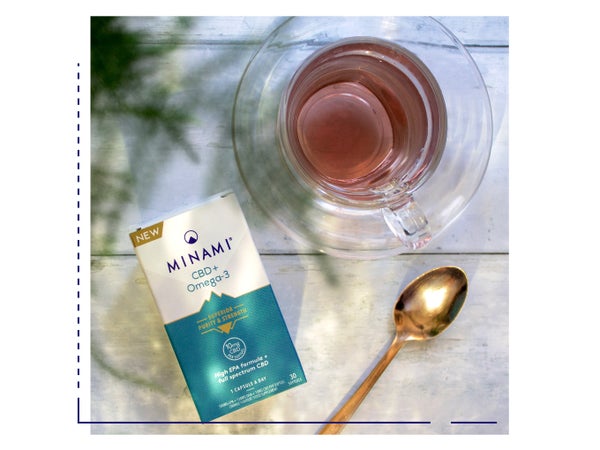 CBD + Omega-3 Fish Oil
MINAMI® CBD+Omega-3 is specially developed to synergise the benefits of these two extraordinary ingredients. CBD, short for cannabidiol, CBD is a naturally occurring compound extracted from hemp plants. CBD is one of the most abundant compounds in hemp, accounting for up to 40% of the plant's extract.
For Limited Time! Get 30% off on CBD+Omega-3 Fish Oil!

Shop Now