Thank you. Based on your answers, we would recommend the following product: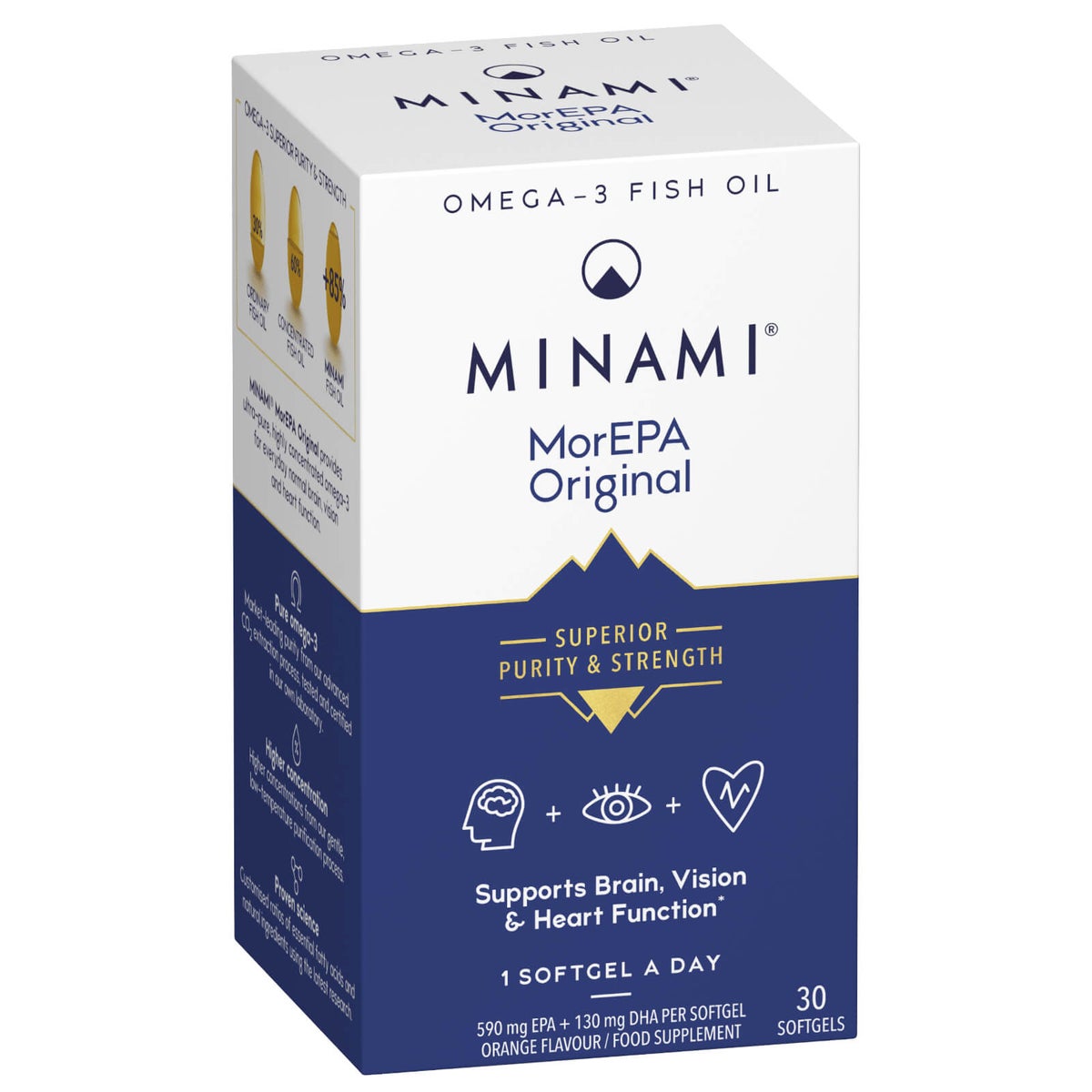 MorEPA Original
Supports brain, vision and heart function. The perfect all-rounder, offering all the benefits of omega-3 in one, high concentration softgel.
Shop Now
DHA+EPA Liquid + Vitamin D3 - 150ml
MINAMI® DHA+EPA Liquid + Vitamin D3 provides our highest concentration of omega-3, delivering 3000mg of omega-3 essential fatty acids in a 5ml dose. Providing 1500mg DHA, 1500mg EPA and 10mcg Vitamin D3 per serving to support the healthy development of brain, bone, muscle function and a healthy immune function.
Shop Now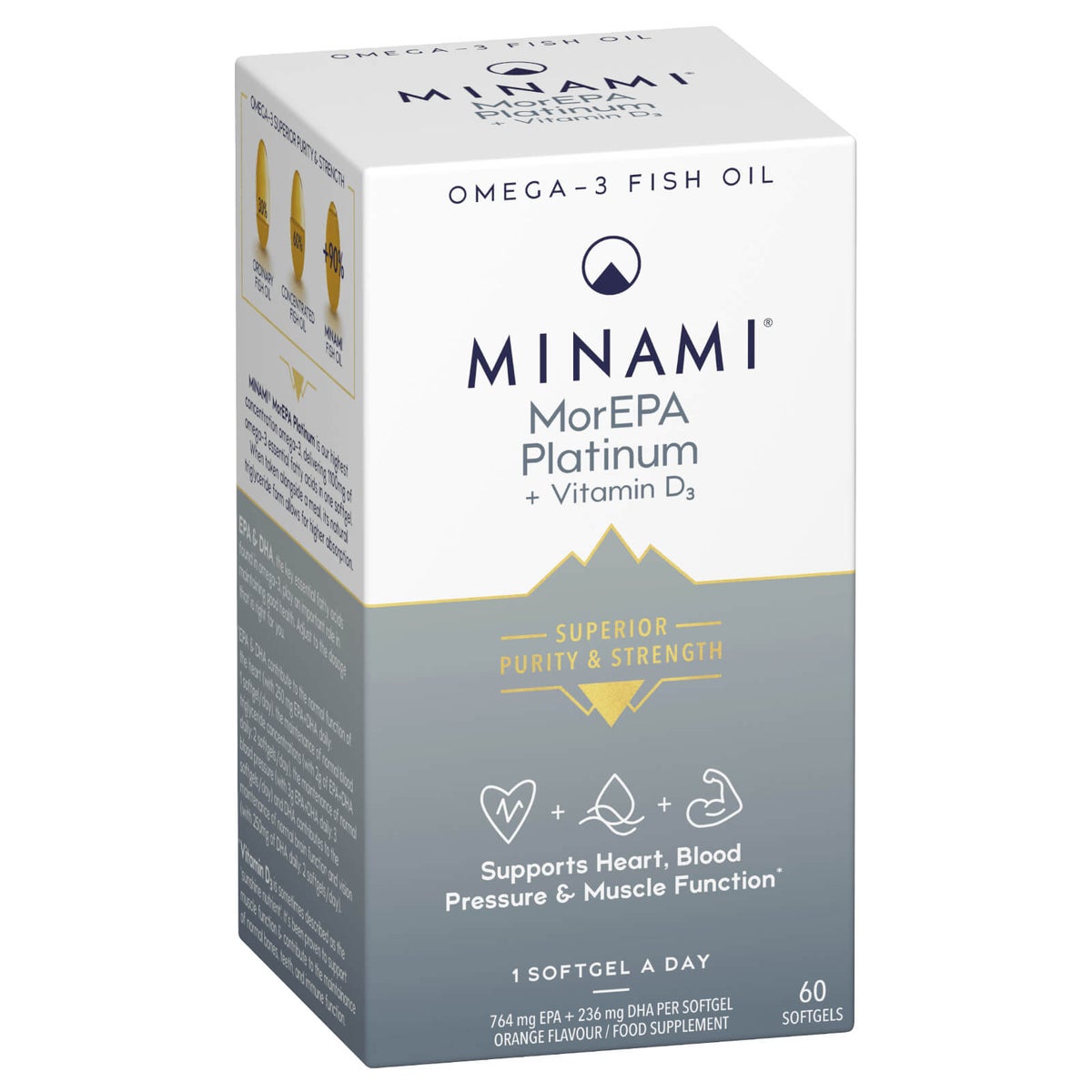 MorEPA Platinum + Vitamin D
Supports heart, blood pressure and muscle function. High levels of concentrated omega-3 with added vitamin D3, to help support the immune system as well as muscle function after intense exercise.
Shop Now