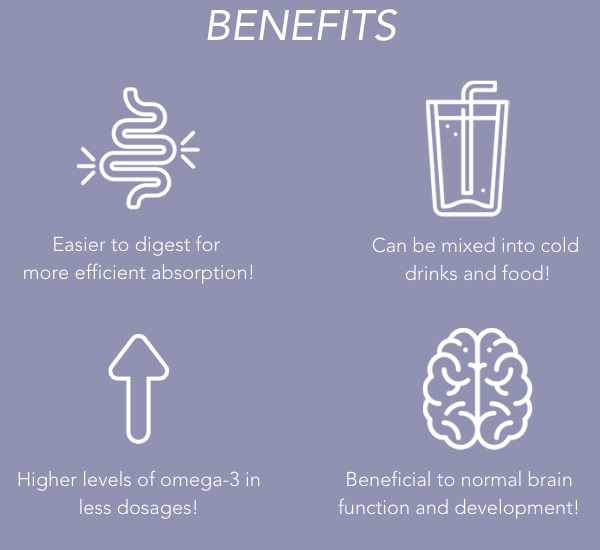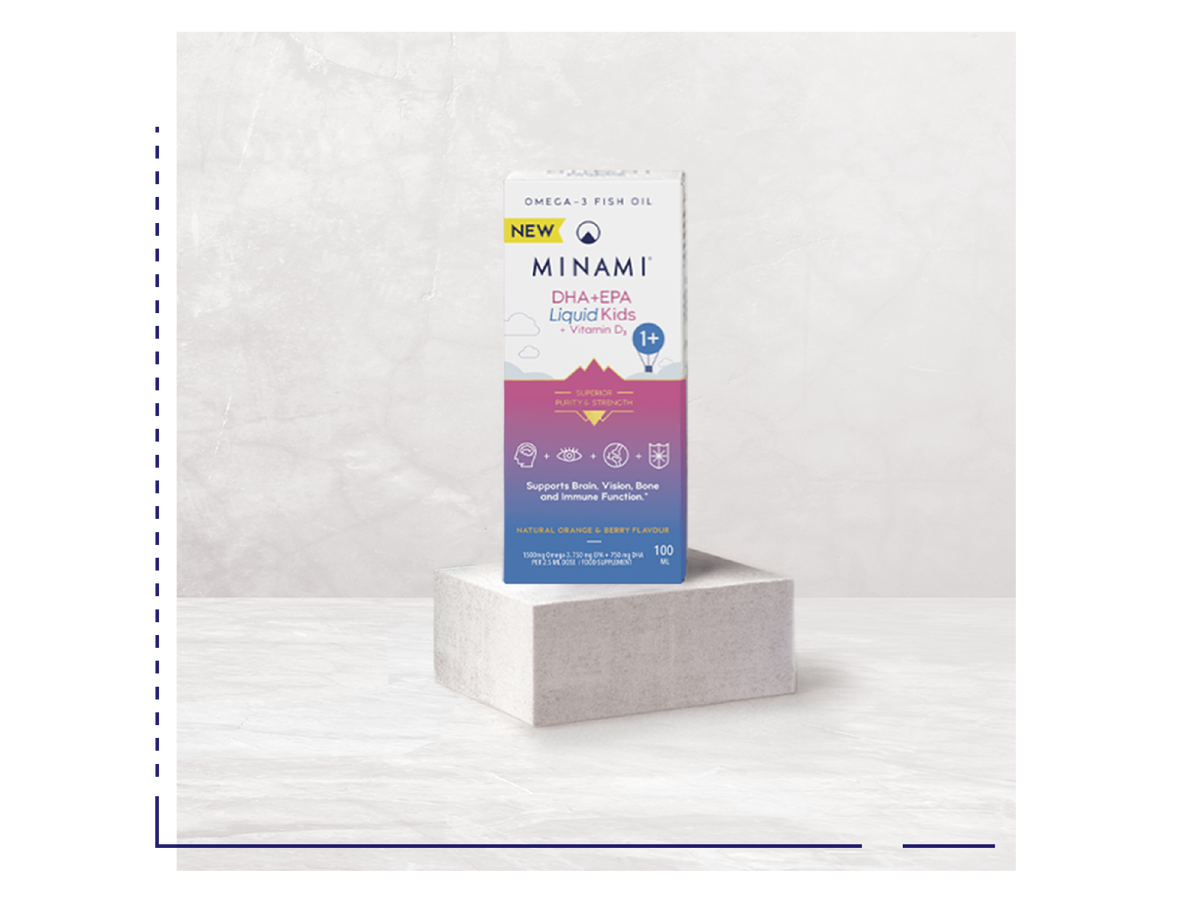 DHA+EPA Liquid Kids + Vitamin D
We are excited to introduce you to our new superior strength liquid omega-3 fish oil DHA+EPA Liquid Kids, designed to support children aged 1-12 years old. For children, omega-3 may be especially beneficial to normal brain function and development, healthy vision, improving concentration levels and may even help to improve sleep quality.
The liquid has been naturally flavoured with berry and orange and can be mixed in cold drinks (such as a smoothie) or foods (such as yoghurt) or alternatively tastes great when taken on its own straight off the spoon!

Shop Now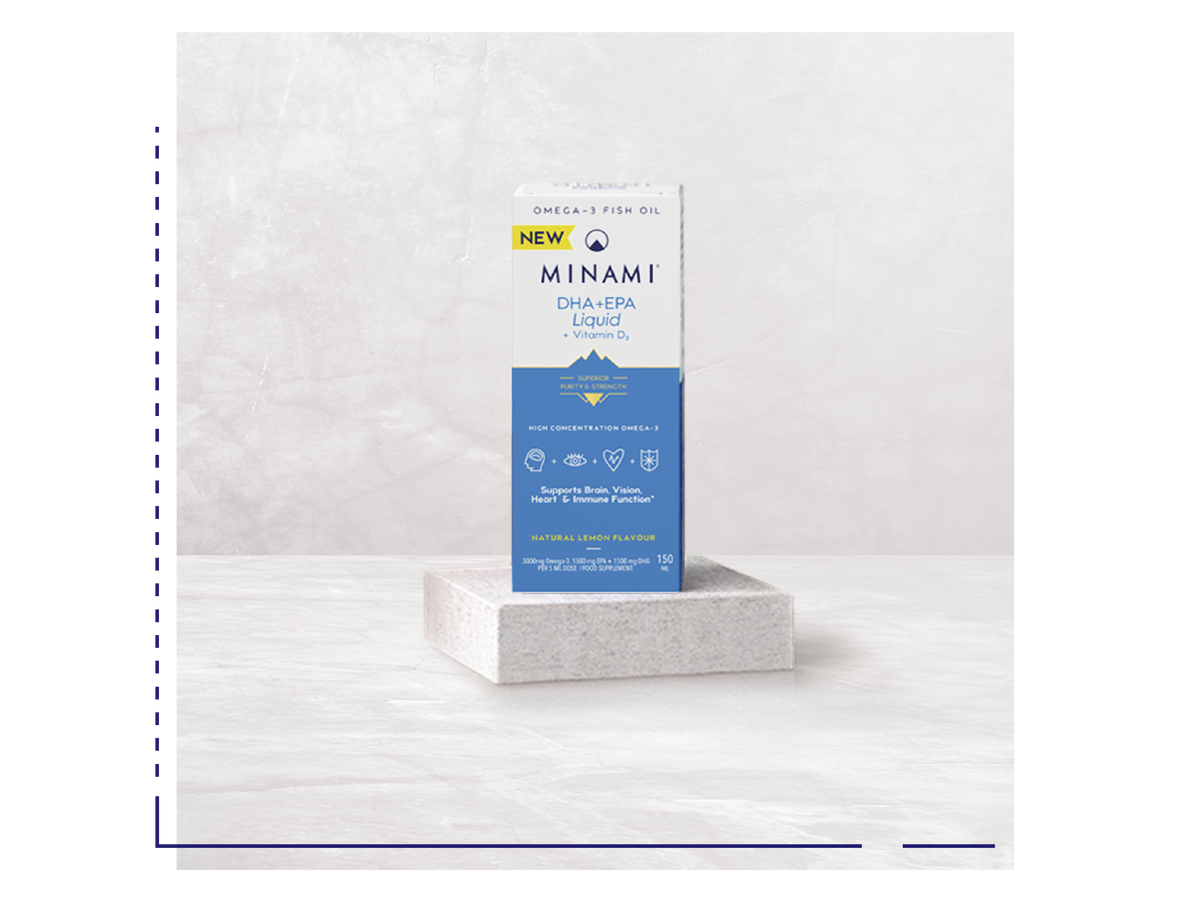 DHA+EPA Liquid + Vitamin D
This product has the added health benefits of maintaining normal blood triglyceride levels and normal blood pressure due to its amazing concentration of Omega 3 fatty acids.
It is also much more versatile and easier to consume for some, as it has a great refreshing natural lemon flavour. This means it can be easily added to cold drinks or foods, such as using it in a delicious homemade salad dressing or citrus-flavoured drink.
Shop Now