Poke bowls are a type of Hawaiian cuisine, and typically involve diced raw fish, accompanied by rice and vegetables. This recipe uses salmon, but you could also make a tuna poke bowl or even a mackerel poke bowl instead.
Bowl food provides a great opportunity to experiment with flavours and textures, so get creative and get your recommended weekly portion of Omega-3 in a fun, tasty way.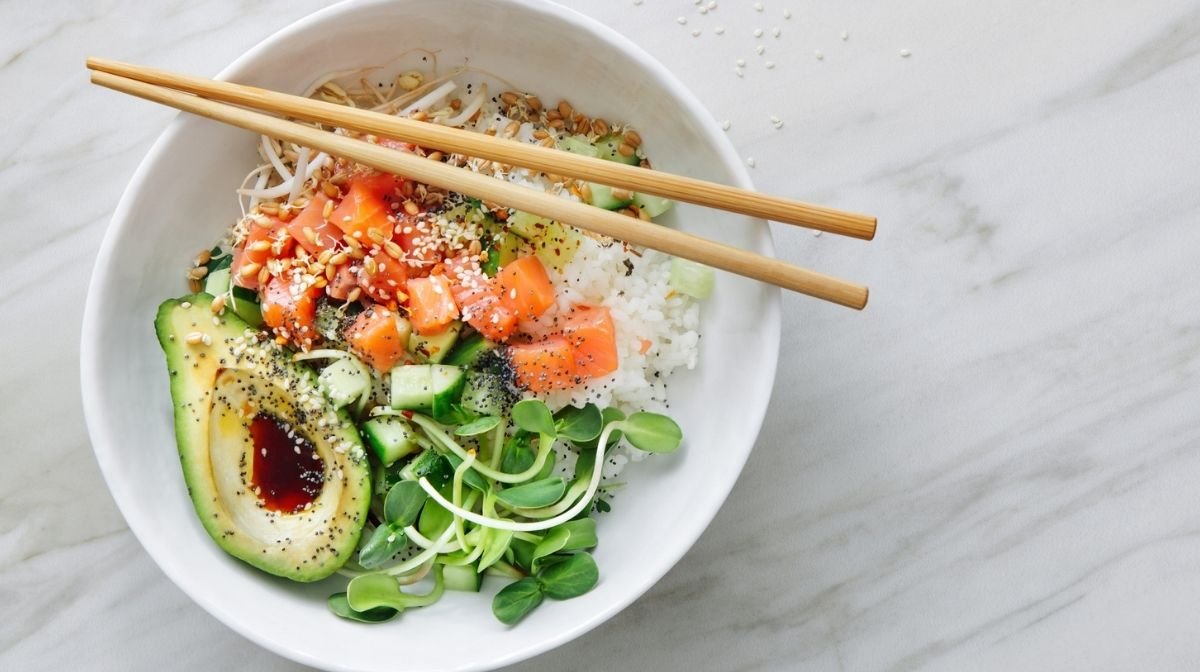 Salmon Poke Bowl Recipe
Servings

2 people
Ingredients
2 sushi-grade skinless salmon fillets, diced into cubes
250 g sushi rice, or another form of sticky rice, such as jasmine
3 tbsp soy sauce
1 avocado, halved and with stone removed
2 spring onions, sliced
Juice of 1 lemon
1 carrot, grated
Sprinkle of sesame seeds
Method
Prepare the sushi rice according to the packet instructions

Meanwhile, grate the carrot, slice the spring onion, halve the avocado and dice the salmon into cubes

Once the rice is cooked, drain and divide between two bowls

Top with the vegetables, and the diced salmon fillet

Squeeze over the lemon juice, add the soy sauce, and finish with a sprinkle of sesame seeds for added crunch
Oily fish like salmon along with tuna, sardines, kippers, mackerel, and anchovies, are a good natural source of Omega-3. It's recommended that adults consume at least one portion (140g) of oily fish per week to contribute to their omega-3 levels.
The health benefits of omega-3 can include helping to support normal brain function and vision, as well as maintaining cardiovascular health. As our bodies can't produce the Omega-3 they need to stay healthy by themselves, it's important to get essential Omega-3 fatty acids from elsewhere.
There are a variety of different ways to consume oily fish and our MINAMI® high-concentration Omega-3 supplements are made from sustainably sourced fish oil from sardines, mackerel, and anchovies, while we also have vegan Omega-3 softgels, made from algae oil instead.