Tuna steaks are a great alternative to red meat, and delicious on top of a bed of salad leaves or Mediterranean-style veg. Tuna is a fantastic source of lean protein, so serving it with some steamed or stir-fried veggies can make for a healthy, low-calorie meal.
Adding oily fish, such as tuna into your diet is a great way to contribute to your Omega-3 levels. Omega-3 is an essential nutrient that can help to maintain heart health, alongside supporting normal brain function and vision.
The recommended amount of oily fish per week for adults to consume is at least 140g, and rustling up some delicious tuna steaks is a great way to switch things up from your standard tinned tuna.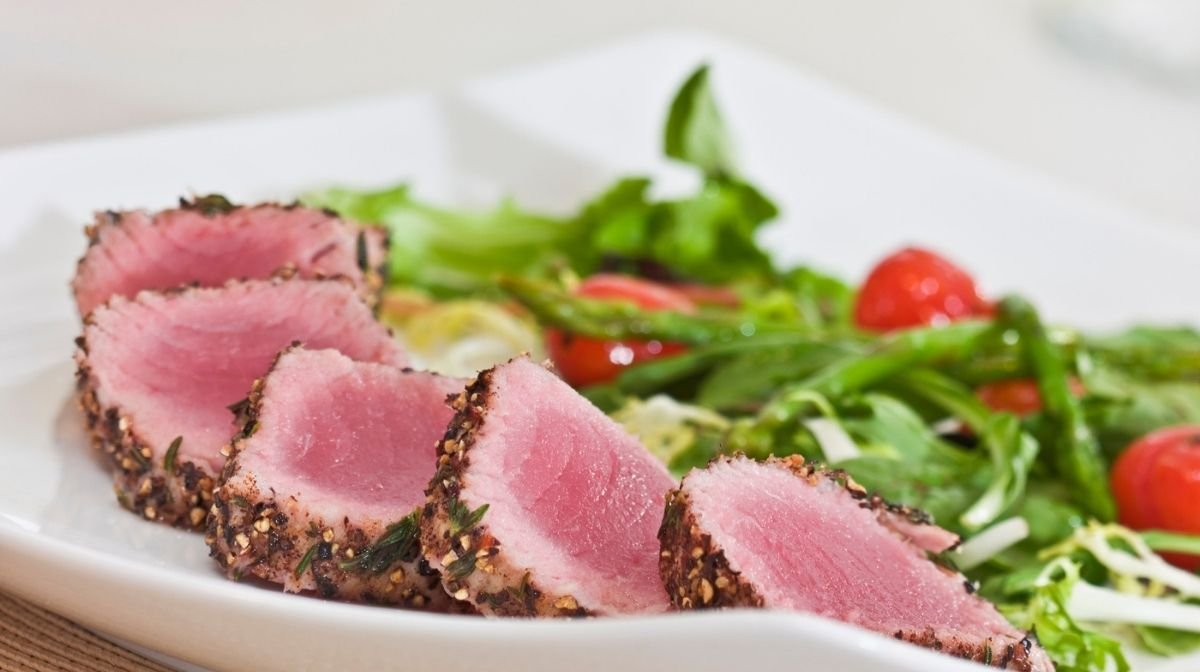 Mediterranean Tuna Steaks Recipe
Servings

2 people
Ingredients
2 tuna steaks
1 red onion, peeled and sliced
1 courgette, sliced
1 red pepper, deseeded and sliced
1 yellow pepper, deseeded and sliced
2 garlic cloves, peeled and crushed
100 g cherry tomatoes
dizzle of olive oil
Method
Preheat the oven to 180°C

Peel and slice the onion, peel and crush the garlic, slice the courgette, and deseed and slice the peppers

Place the vegetables on a baking tray along with the cherry tomatoes, and drizzle with a generous amount of olive oil. Toss the vegetables in the oil to ensure they're all well-coated

Roast in the oven for 25 minutes

Meanwhile, place a little oil in a frying pan and turn the hob on high

Place the tuna steak in the pan and allow to cook for around 2 minutes, before carefully turning over and searing for another 2 minutes on the other side

Rest the tuna for a few minutes, then slice it into strips to be enjoyed alongside the Mediterranean vegetables when out of the oven
Not everyone is a fan of oily fish, and as our bodies can't produce Omega-3 naturally it's important to get them from elsewhere, which is why many people include supplements as part of a healthy, balanced lifestyle.
At MINAMI®, we harness the fish oil from sardines, mackerel, and anchovies in our high-concentration Omega-3 supplements.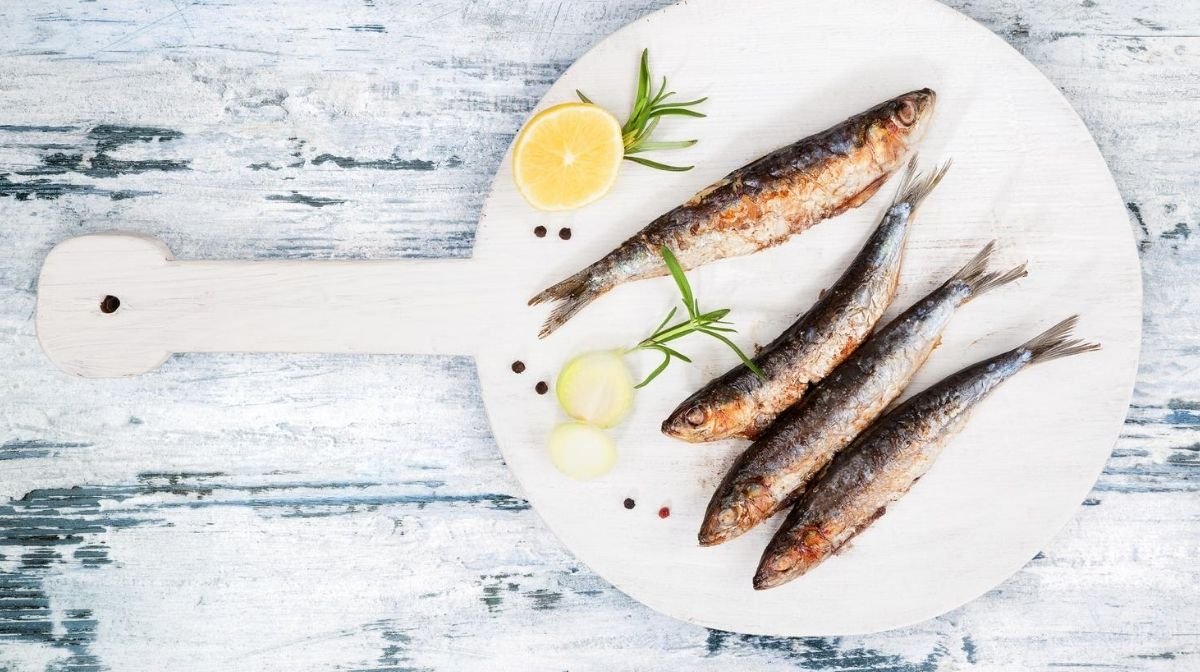 MINAMI® Omega-3 fish oil is sourced from specific types of oily fish. We explain why here.
Improve your Omega-3 levels by using MINAMI® supplements regularly. For best results and to see significant changes in your health, a daily usage of at least 3 months is recommended.