With the festive season upon us, it's the perfect time to get cooking up those extra special dishes in the kitchen. And during the colder seasons, it's important to look after our bodies more than usual to help us to stay healthy and to help ward off any seasonal colds, and that includes making sure you're getting all the right nutrients, including enough omega-3.
Omega-3 is an important part of a healthy diet, as it helps support heart function, may help maintain healthy bones and joints, and might even improve your mood.
With that in mind, we have 3 festive themed recipes that are packed with natural omega-3 to make sure you're getting all the nutrients you need over the winter months.
1. Seasonal Smoked Salmon Starter
Salmon alone is one of the best sources of long-chain omega-3 fatty acids and makes for a great starter at Christmas. These smoked salmon blinis are not only delicious but also quick to whip up.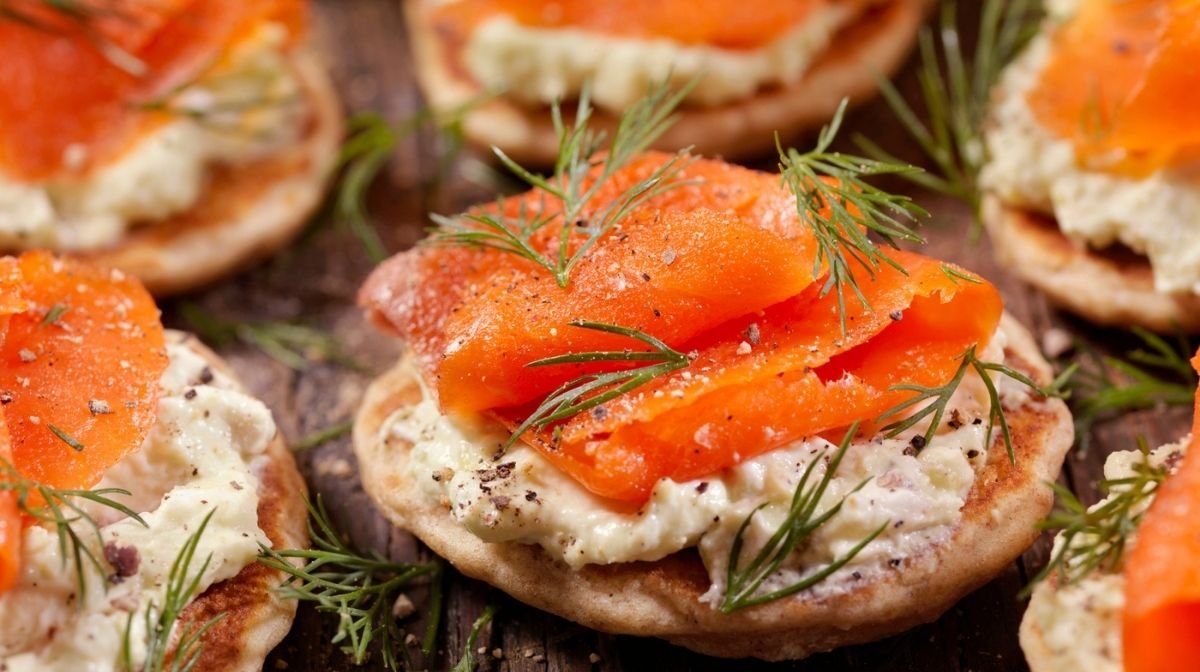 Ingredients:
180g sliced smoked salmon
20-24 ready-made cocktail blinis
120g cream cheese
Small bunch of fresh dill
Lemon wedges to serve
Method:
Warm your blinis as per the packet instructions.
Spread a cream cheese layer on each blini and top with a slice of smoked salmon.
To serve, add a sprig of dill and squeeze over a lemon wedge.
2. Roasted Butternut Squash Soup
Butternut squash is not only a great source of fibre, but it is also low in fat and high in omega-3 fatty acids, making it the perfect vegetarian winter warmer this festive season.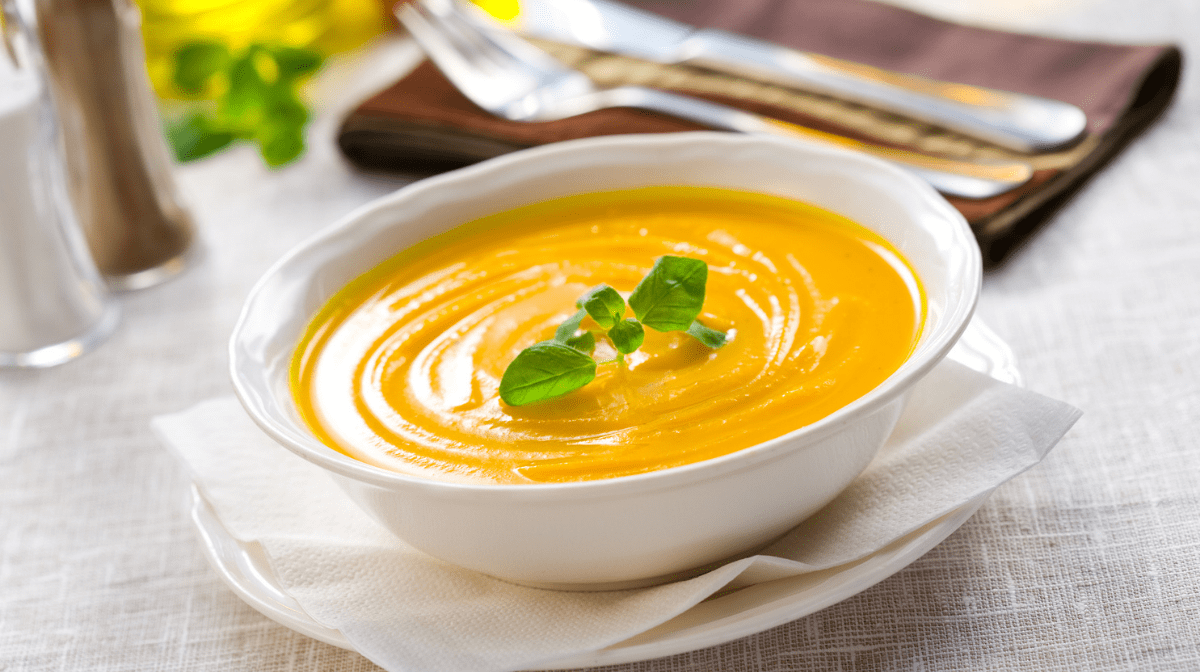 Ingredients (Serves 2-4):
1 butternut squash, deseeded
1 large onion, peeled and diced
1 garlic clove, peeled and chopped
100ml vegetable stock
200ml coconut milk
Pinch of sea salt and ground pepper
Method:
Pre-heat the oven to 200°C /gas 6.
Once you have deseeded your squash, cut into large cubes and place into a roasting tin, drizzled with a tbsp of oil.
Bake for 30-35 mins until soft, turning the squash cubes halfway through cooking.
While the butternut squash is roasting, put a tbsp of oil into a large pan. Once heated, add the diced onions and chopped garlic. Cook on a low heat for 10 mins, until onions are soft.
Add the squash to the pan once roasted, followed by the stock, coconut milk and salt and blend using a stick blender until smooth.
Let the soup simmer on a medium heat for 10 minutes and then serve with a sprinkling of pepper.
3. Sautéed Brussel Sprouts with Chestnuts
We all know sprouts are the perfect accompaniment to your Christmas dinner, but did you know they are also one of the best plant sources of omega-3 fatty acids. So, don't pass on the sprouts this year!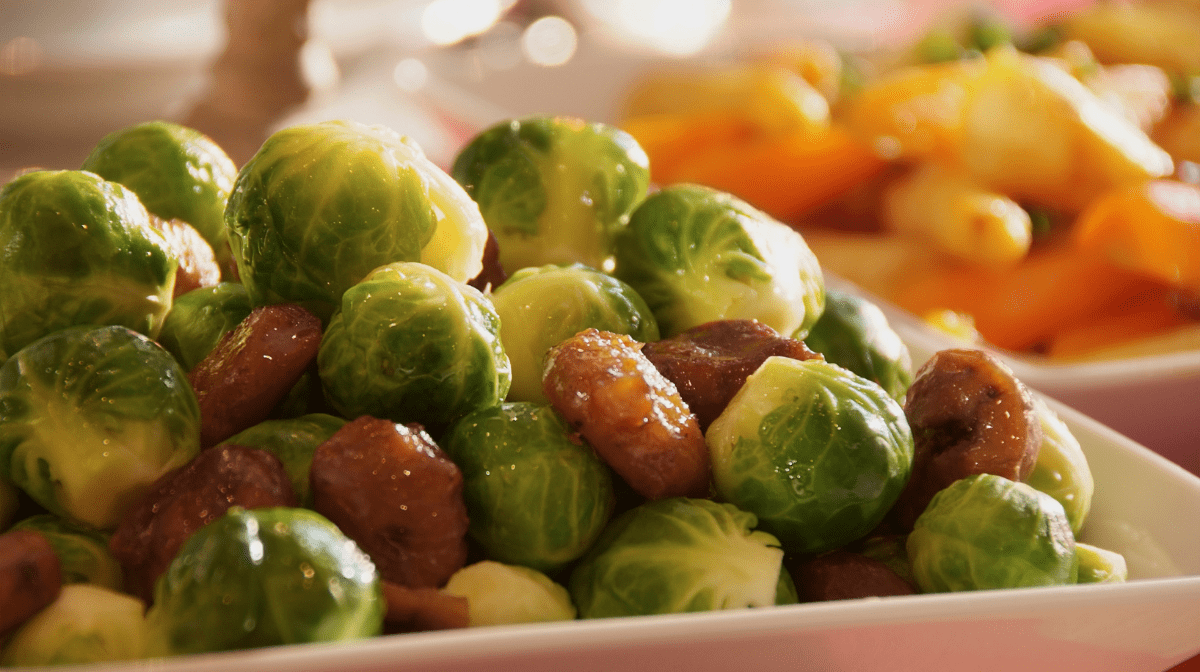 Ingredients:
1kg Brussel sprouts
1 onion, peeled and finely chopped
200g chestnuts – vacuum-packed or frozen
40g butter
Salt and ground black pepper to season
Method:
Place the chestnuts into a large pot filled with water and bring to a boil. Cook for 10 minutes, then remove. Allow the chestnuts to cool slightly, then peel the outer shell and brown skin. Return the chestnuts to the pot and continue to boil over a medium heat until tender, for 20 to 25 minutes. Drain and set aside. (Alternatively, you can buy a pack of already prepared chestnuts and simply follow the steps below!).
Bring another large pan of lightly salted water to boil, add in your sprouts and cook for up to 8 minutes until tender.
Drain the sprouts and run under the cold tap until cold to stop the cooking process, then drain again and set aside.
Heat the butter in a frying pan over a medium heat. Add in the onions; cook and stir for 5 minutes until they have softened. Stir in the chestnuts and Brussels sprouts. Season with salt, pepper and sauté for a further 5 minutes until heated all the way through.
Tip the sprouts and chestnuts into a dish to serve.
(Can also be paired with bacon if you're looking for a meatier dish!).
Omega-3 is an important part of a healthy balanced diet but it can be a challenge to get the amount and quality of omega-3 you need from diet alone. This is why many people choose to take omega-3 supplements.
MINAMI omega-3 supplements are made from sustainably sourced fish oil, while we also have vegan omega-3 softgels, made from algae oil instead.