Omega-3 fatty acids are often referred to as essential fatty acids, but what is it that makes them essential?
Omega-3 can deliver multiple health benefits, but our bodies cannot produce it by themselves. We need to get Omega-3 from our diet or from supplements to experience these essential benefits.
The typical modern, Western diet doesn't include enough Omega-3, which is why so many people turn to supplements instead.
Let's take a look at exactly what it is that makes Omega-3 fatty acids so essential.
Essential Omega-3 Fatty Acids
EPA (eicosapentaenoic acid) and DHA (docosahexaenoic acid) are regarded as the two most essential Omega-3 fatty acids.
These are both long-chain, polyunsaturated fatty acids, with fish oil from coldwater fish one of the best sources of these. Check out our collection of Omega-3-packed recipe for inspiration on how to include more Omega-3 from fish into your diet: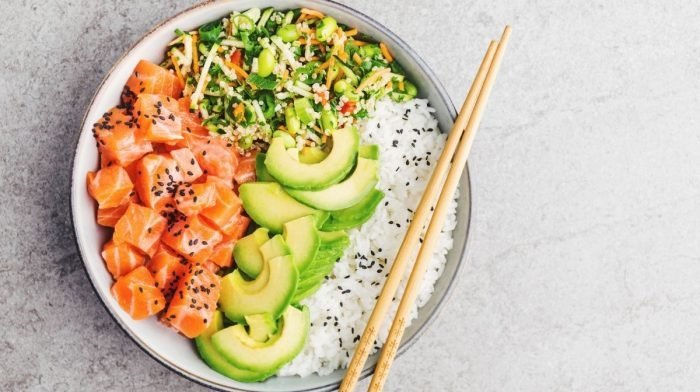 Salmon is a good source of Omega-3 fatty acids. Try this easy recipe for a salmon poke bowl.
The Essential Health Benefits of Omega-3
It's believed that Omega-3 may help to support a healthy microbiome, which is essential for keeping your body healthy. Around 70-80% of a person's immune cells are housed in their gut, which is why it's so important to keep your gut bacteria diverse.
Studies have consistently observed a connection between higher Omega-3 intake and a reduced inflammatory response. What's more, EPA has been shown to contribute to both normal heart function and normal blood function.
Meanwhile, DHA has been proven to contribute to normal heart function, and to the maintenance of normal vision and normal brain function.
MINAMI® Essential Omega-3 Supplements
Fish oil supplements can be a great, convenient, concentrated source of essential Omega-3, and that's exactly what you'll find at MINAMI®.
We use a low-temperature, supercritical CO2 extraction process to extract fish oil from the sardines, anchovies, and mackerel we source from waters off South America, where overfishing is not currently an issue.
This process allows us to produce sustainably sourced Omega-3 fish oil for supplements that are superior in strength, with fewer unnecessary fatty acids, guaranteeing higher purity.
Our MINAMI® MorEPA Original Omega-3 fish oil supplements are designed to support your overall health and wellness, by delivering all the benefits of Omega-3 in one softgel. Take one of these supplements each day with food to help support your brain, eye, and heart health.