Anchovies are a key source of essential Omega-3 fatty acids. Primarily found in oily fish, omega-3 fatty acids can have a wide range of health benefits, including helping to support heart health, brain health and eye health.
At MINAMI®, we source the fish oil in our Omega-3 supplements from smaller species of fish including anchovies, as well as sardines and mackerel, to create tailored formulas of EPA and DHA essential fatty acids.
What Are Anchovies?
Anchovies are a small, oily, foraging saltwater fish that are native to the Mediterranean Sea, but can also be found across the Atlantic and Pacific Oceans. Despite their size, these little fish contain some of the highest levels of Omega-3 fatty acids in comparison to other fish and seafood, which is why we use them to create our supplements.
How Much Omega-3 Is There in Anchovies?
A single serving of anchovies (roughly 55g) offers approximately 951mg of Omega-3 fatty acids. The EFSA (European Food Safety Standard) recommends that, as an adult, you should consume 250-500mg of Omega-3 fatty acids a day. This means that by incorporating anchovies into your diet, you can easily achieve the recommended amount.
How to Add Anchovies Into Your Diet
Anchovies can be added to a wide range of recipes; here are a few ideas for using them to help increase your Omega-3 intake:
Add them to a tomato-based pasta sauce for an extra punch of flavour
Top your tuna niçoise salad with anchovies for added omega-3 content
Add them to a pizza for a bold topping
Enjoy them on toast for a breakfast or light lunch that's packed with taste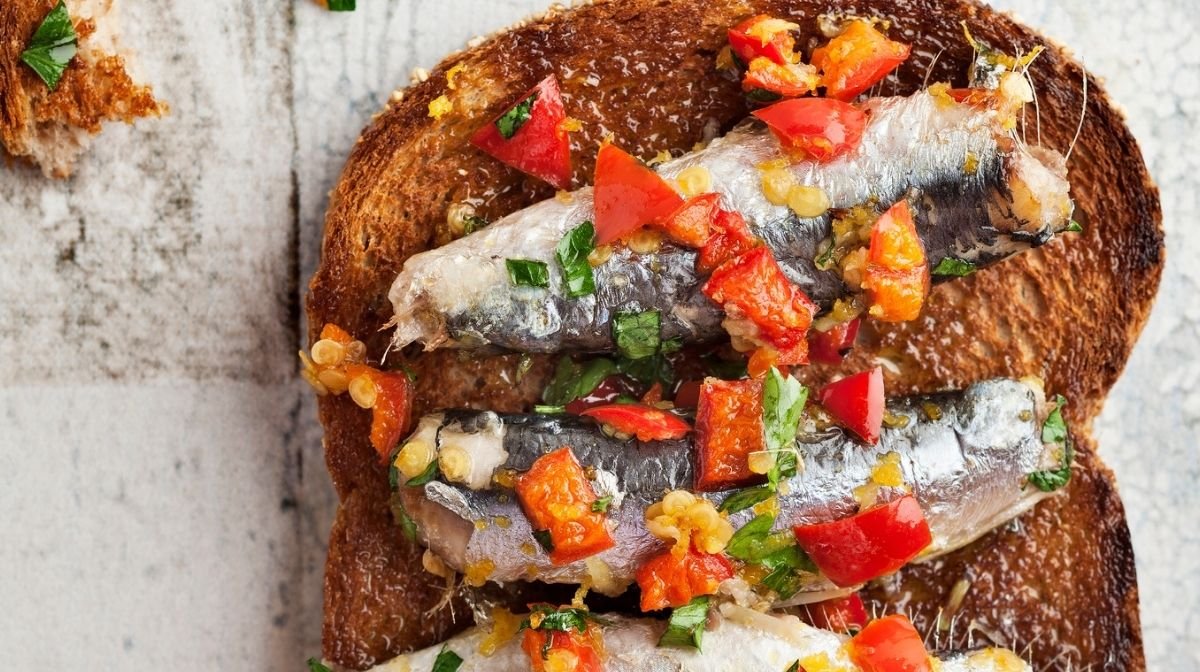 What are the Health Benefits of Anchovies?
Anchovies can provide an array of health benefits as they are packed full of Omega-3 fatty acids, rich in protein and contain essential vitamins and minerals, such as iron, potassium and selenium.
Anchovies are also lower in mercury then many larger fish and they're low in calories, making them a great option to increase your Omega-3 intake. However, as they often come tinned, it's worth being conscious of their sodium content.
As our bodies can't naturally produce Omega-3 themselves, it's important that we consume them via our diet. We know it's not always easy for some to get enough Omega-3 from purely diet alone, especially if you're not a fan of eating oily fish, which is why many turn to supplements to aid a healthy, balanced lifestyle.
At MINAMI®, we sustainably source smaller fish such as anchovies from fresh waters, as they typically contain fewer toxins; this way we can guarantee the high quality and superior purity of our fish oil.