Wild swimming has increased in popularity in recent years and especially so since the lockdowns of 2020 and 2021. With gyms and public swimming pools closed and people spending lots of time cooped up in their own homes, the appeal of getting outdoors and plunging into a river, lake or even the sea soared.
The sea is at the heart of the MINAMI® story, as it's where we source the fish oil for our Omega-3. We do this sustainably, to ensure we're protecting our oceans as much as possible. But we believe our waters should be enjoyed too, so we've put together this guide to the joy that is wild swimming.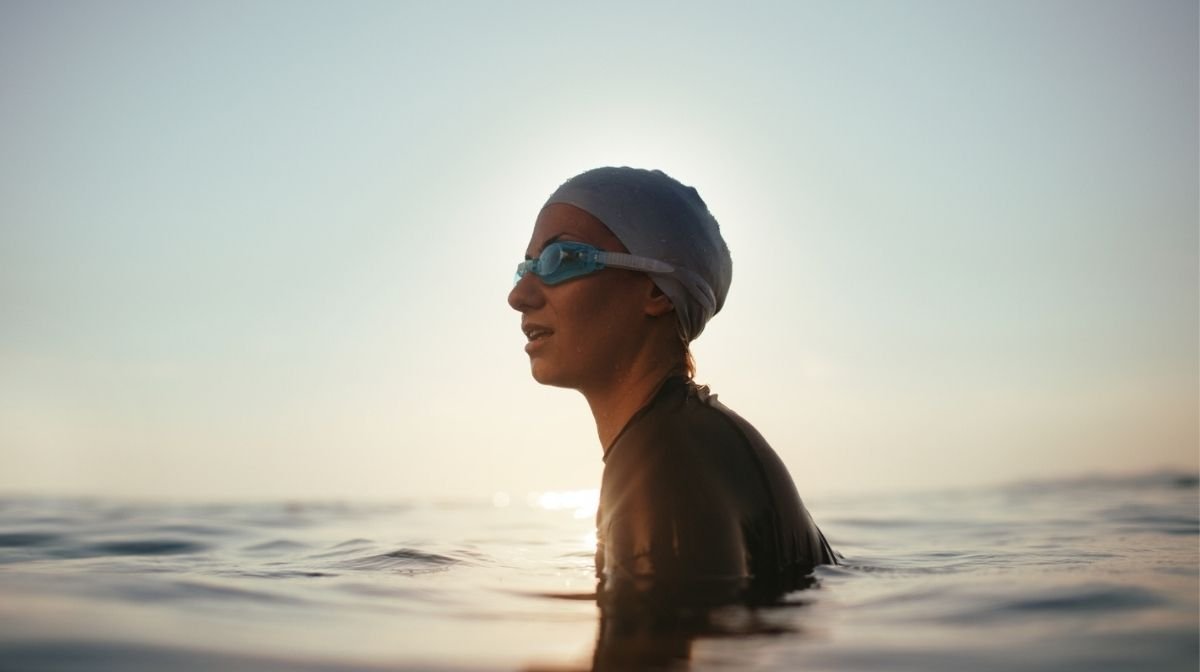 Where is Wild Swimming Allowed?
Not every natural pool of water is safe or even legal to go swimming in, so it's important to do your research before a wild swimming trip to keep yourself as safe as possible. It's also crucial that you're confident in your own swimming ability and know you're a strong swimmer before going into an unknown pool of water.
However, there are plenty of rivers and lakes where wild swimming is permitted and safe. Typically, lakes and rivers are warmer and don't have currents as strong as the sea, making them slightly safer.
How to Stay Safe When Wild Swimming
Swimming with other people will always be safer, but if you're swimming alone, make sure someone knows where and when you're going, and how long you plan to be out for.
Keep yourself visible in the water by wearing a brightly coloured swimming cap – this will help you to stay visible if you're swimming a long way from the river bank or edge of the lake.
If you're swimming outdoors in colder weather, make sure you have a good wetsuit and consider investing in some swimming shoes to protect your feet from sharp or rocky surfaces.
Keep your skin protected from the sun all year round by applying a water-resistant sunscreen and always make sure you have a towel and change of clothes waiting for you after your swim.
What Are the Benefits of Wild Swimming?
The benefits of wild swimming can include:
Providing relief from aching muscles
Boosting your mood, as exercise releases endorphins around the body
Improving circulation
MINAMI® MorEPA Move Omega-3 fish oil supplements are designed to help support an active lifestyle and could be a good addition to your routine if you're planning to make wild swimming a new hobby.