With spring finally here and summer just around the corner, it's the perfect time to give your self-care routine a little spring clean. It's not only houses that need a freshen up after winter – your self-care routine can benefit from a little revamp too.
1. Schedule More Time Outdoors
With warmer weather and longer days making an appearance, it's crucial to get out and enjoy the fresh spring air. Spending more time outdoors can help to improve your mental health, by reducing stress and increasing relaxation, while also benefiting your physical health.
Getting outside where possible is a great way to let off some steam and enjoy the nature around you. It doesn't matter if you go out for a quick 10-minute walk, a long hike, or a run. Any form of fresh air will help to cleanse your mind and boost your mood.
Embrace the warm air, green grass, and fresh flowers – you'll notice the difference and your mind will thank you.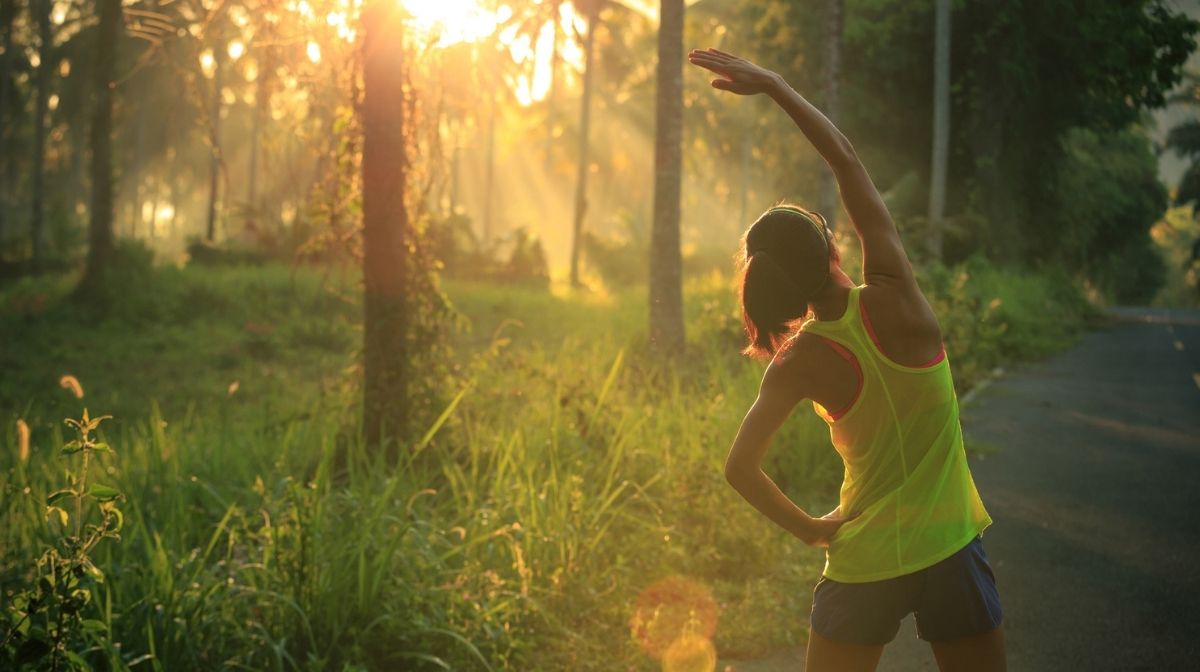 2. Make Time for You
Taking some time to focus on your own needs is a vital part of any self-care routine. Set aside some time each week to do the things you love most. We know it's not always easy, but no matter how busy your weeks get, it's important to always make space for the things that bring you joy and happiness.
Whether it's exercising, baking, or watching your favourite TV series, give yourself an hour each day, or even one full day in the week if possible, to enjoy that much-needed 'me time'. It's so important to invest time in yourself to make sure you feel relaxed, reenergised, and ready to tackle the rest of your week.
3. Find a New Hobby
Spring cleaning your self-care routine is all about shaking it up where it's needed. It can be very easy for our routines to become monotonous and to feel as though each day starts the same, so why not try adding something new into your routine to fill your days with a little extra excitement? Finding a new hobby to be passionate about is a great way for you to switch things up!
We all have something that we've always wanted to pick up but haven't quite had the chance to. And guess what? There really is no better time than now. Why not try some relaxing yoga, cooking up new recipes, or even a spot of gardening? Rejuvenate your routine with a fun and fresh hobby.
4. Step Away from the Screen
Spending less time staring at a screen and more time embracing the outdoors is what any strong self-care routine needs. With many of us spending more time at home at the moment, it's very likely our screen time usage has gone up. The blue light given off by mobile phones can actually have a disruptive impact on your sleeping pattern and may have a negative impact on both eye health and stress levels.
Spending less time on your phone often allows you to engage in the real world and have more time to focus on the other important things in your life.
This time can be better spent by spending time with those around you, reading a book, or getting a good night's sleep – perhaps schedule a time in the evening to put your phone on 'do not disturb'!
5. Eat a Nutrient-Rich Diet
Having a balanced diet is another important way to take care of yourself. We may feel like we're eating everything we need, but quite often we can be missing the crucial nutrients our bodies need to function at their best.
Eating a balanced range of fruits, vegetables, and whole grains can help you to consume the necessary vitamins and minerals. A diet rich in fish, nuts, and seeds can help you to get some much-needed Omega-3. Omega-3 is an integral part of a healthy lifestyle, as it can help to support normal brain function and vision and a healthy heart.
Not everyone eats oily fish regularly, so it can be hard to get your recommended daily dose of Omega-3 through diet alone. This is why many turn to supplements to support a healthy, balanced lifestyle.