What is the Mediterranean Diet?
The Mediterranean diet is widely considered as one of the healthiest diets in the world. Inspired by the cuisine of the countries bordering the Mediterranean Sea, such as Greece, Italy and Spain, the Mediterranean diet is a simple way of eating.
The diet incorporates the healthy eating habits of people from these regions and takes inspiration from their traditional cooking and way of life.
What Does a Mediterranean Diet Include?
As the Mediterranean diet is inspired by many different regions, it often varies in its definitions. However, in its basic form, the diet is rich in beans, fruits, vegetables, nuts, cereals, grains, healthy fats, plant-based oils and Omega-3-rich oily fish.
It also involves avoiding refined carbs and processed foods, especially ones high in sugar and unhealthy fats.
What are the Health Benefits of a Mediterranean Diet?
The Mediterranean diet has often been linked with good health and a longer life, alongside improved heart health and general wellbeing, and it may also help with weight management.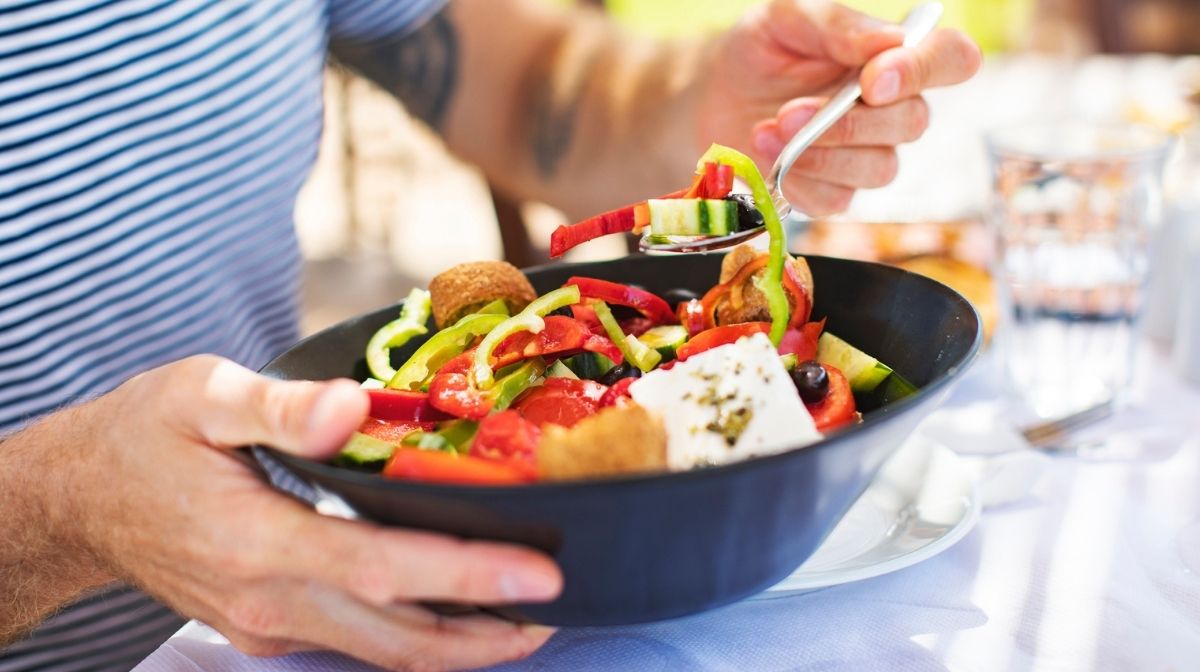 Thanks to a focus on oily fish and seafood, the Mediterranean diet is rich in Omega-3 fatty acids, which are proven to contribute to heart health. This style of diet is also high in monosaturated fats, such as oils and nuts, which are considered heart-healthy, as they can help to maintain good cholesterol levels.
With its focus on healthy, fresh foods, including an abundance of fruit and vegetables, the Mediterranean diet can also help you to maintain a healthy weight.
There are many other benefits of a Mediterranean diet, with one study* conducted by Dr Christopher Ramsden at the National Institute on Aging in Baltimore suggesting: "Eating a Mediterranean diet containing lots of oily fish could help to reduce the frequency of migraines in people who suffer from them, data suggests."
How to Follow a Mediterranean Diet
There are many ways that you can incorporate more Mediterranean-inspired meals into your diet, such as:
Adding nuts and nut butters into your diet
Avoiding refined grains, oils and foods with added sugars
Decreasing your meat consumption
Eating a wide variety of fruits and vegetables
Eat more meals made from fresh ingredients
Eating wholegrain pasta and bread wherever possible
Including garlic as an ingredient in your cooking regularly
Including more fish in your diet
Using olive oil or vegetable oil in your cooking
Mediterranean Diet-Inspired Omega-3 Supplements
Our MINAMI® PluShinzO-3 Omega-3 Fish Oil + Pro-Aging Complex Omega-3 supplement has been heavily inspired by the traditional Mediterranean diet.